Mental Health in the Middle Years
Maintaining positive mental health and emotional wellbeing is critical to healthy living and involves physical, intellectual, social, emotional, and spiritual wellbeing. Good mental health in children supports their enjoyment of and satisfaction with life and their ability to cope effectively with its challenges, as well as to realize their full potential and be productive.227, 228 Mental health challenges, on the other hand, can affect children's productivity and functioning, including their learning, social interactions and lifelong health.
Young people experiencing mental health concerns (from stress to severe mental health problems) or aggressive behaviour are at greater risk for substance abuse, violence and interaction with the justice system.230 Mental health challenges can impact social, behaviour, educational and family functioning. Between 50 per cent and 74 per cent of mental health issues first emerge during the middle childhood years.
Given their prevalence and long-term impact, mental health challenges are one of the leading health problems children face from infancy onwards. Thus, where possible, mental health concerns should be addressed early, rather than when they become more serious later in life. Treatment and services to support children's mental health include services provided through community- and hospital-based programs, as well as through the child protection, education and youth criminal justice sectors.
An estimated 13 per cent of young people ages 4-17 in Canada have some type of mental health issue, with anxiety, depression, conduct disorders and ADHD being the most prevalent; and conditions like schizophrenia less common.226
Contextual influences
Parenting and mental health
Parenting behaviours and relationships have a significant impact on children's mental health. Low levels of parental warmth and high parent-child conflict have been associated with risk for bipolar disorder in adolescents. Physical punishment increases the risk for child and adolescent mental health concerns. Inconsistent or ineffective discipline practices have been found to be associated with poor outcomes. A good relationship with parents and caregivers is protective to mental health and wellbeing.
Schools and mental health
School plays a critical role in the mental health and wellbeing of children in their middle years. It is an important environment for children to develop social skills and a sense of belonging. It is also an important place to develop mental health literacy skills, including an understanding of the factors supporting healthy development and the effects of stigmatization and bullying.
The family context is particularly important for children and youth in children in the child welfare system. Young people in child welfare system are at higher risk for mental health challenges (such as depression, PTSD and others), as well as chronic physical illnesses, behavioural problems, academic difficulties, substance use, and self-harm. There is greater stability when foster parents are relatives of the children, are invested in and accepting of the children, have the skill set to manage behaviour problems, and have social support, emotional resilience and organized but flexible lifestyles.229
The risk of developing mental illness rises with poverty; children from poor backgrounds are three times more likely to have a mental health challenge.231
Culture
Culture has a major influence on a child's psychological, emotional, social and cognitive development. Culture can influence how mental health functioning is understood and communicated, and the way that psychological symptoms are expressed.232
Culture and race may also interact with other factors that impact mental health. For example, racism and poverty increases stress which impacts mental health. Some communities experience lower levels of mental health and wellness, and this is linked to a history of socio-economic disparities, racism and discrimination. Refugee groups overall have been noted to have higher rates of common mental health challenges and post-traumatic stress disorder (PTSD), and immigrant children may be at risk of culture shock. In addition, racialized and newcomer children are less likely to receive the mental health services they need, possibly due to access barriers (e.g., language, proximity, cost and cultural safety), cultural differences in problem recognition, and beliefs about care and stigma related to mental health and treatment.
LGBTQ2S children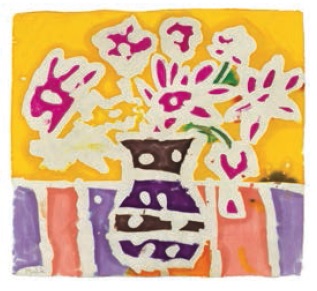 Lesbian, Gay, Bisexual, Transgender, Queer, Two-Spirited (LGBTQ2S) children and youth often encounter distinct challenges, including bias, discrimination, potential loss of family support, social exclusion, body image issues and harassment. These challenges can contribute to emotional distress, and eventually mental health concerns such as depression and anxiety. LGBTQ2S children and youth experience higher levels of depression and anxiety, have higher levels of suicidal thoughts, are more likely to report self-harm, make more suicide attempts and have significantly higher rates of substance use. It should be noted that these outcomes are less likely in those with supportive and accepting families.233 LGBTQ2S children and youth who face other forms of marginalization, including newcomer and racialized LGBTQ2S children, can experience additional challenges navigating intersecting identities and multiple communities of belonging.