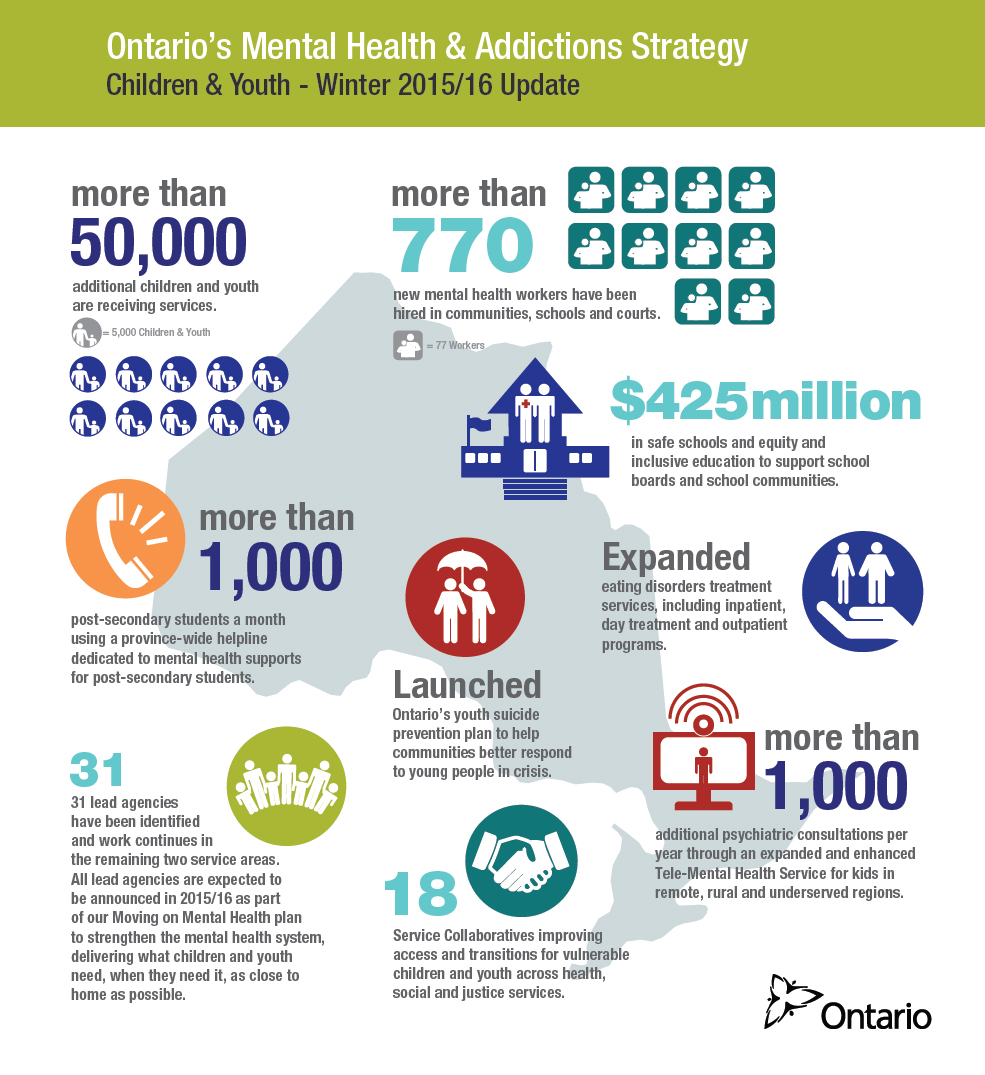 ---
Text version of infographic
More than 50,000 additional children and youth are receiving services.
More than 770 new mental health workers have been hired in communities, schools and courts.
Expanded eating disorders treatment services, including inpatient, day treatment and outpatient programs.
More than 1,000 post-secondary students a month using a province-wide helpline dedicated to mental health supports for post-secondary students.
Investing in supports to build system and school capacity to promote student mental health and well-being.
More than 2,500 additional psychiatric consultations per year through an expanded and enhanced Tele-Mental Health Service for kids in remote, rural and underserved regions.
31 lead agencies have been identified and work continues in the remaining two service areas. All lead agencies are expected to be announced in 2015/16 as part of our Moving on Mental Health plan to strengthen the mental health system, delivering what children and youth need, when they need it, as close to home as possible.
Launched Ontario's youth suicide prevention plan to help communities better respond to young people in crisis.
18 Service Collaboratives improving access and transitions for vulnerable children and youth across health, social and justice services.