Supporting Youth: How You Can Help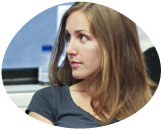 Use our "developmental maps" as a tool to help you identify what's happening with youth and find ways to lend your support at specific stages of their development. Our maps are informed by leading edge research on youth development and direct conversations with Ontario youth about how you can help.
These maps are convenient tools to describe common and predictable events in youth development. But, everyone's development is unique. Context and experience also impact a young person's development.
The stages of development are organized by the age ranges in which they generally happen – but events are dependent on "stage" not "age".
Learn more about Supporting Youth Development
View developmental maps by age: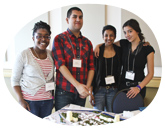 Understanding Youth: 4 Areas of Development
Read up on the latest research to deepen your knowledge of four key aspects of youth development.
Learn more about Understanding Youth Development
Learn about a specific area of development: