Moving forward
The research and input from youth presented in this document represents our current understanding of the ways young people develop. It also presents the views of a sample of Ontario's youth on how we can support them to succeed. This document is intended as a resource that will help support the positive development of young people, whether that involves developing programs or lesson plans, mentoring, community planning or designing policies. Moving forward, the information provided in this resource is meant as a tool that can be adapted, specialized and updated to suit the needs of youth in your community.
This resource is designed to support work across provincial and local contexts
This resource is a step toward improving the way that young people are supported into adulthood in Ontario. It is intended as a tool that can be used to foster integration and collaboration across the youth-serving sector, and a platform for continuing conversations about how services can be better aligned to support youth. It also relies on the understanding that all those who have a role in supporting youth will use, adapt and advance the information in this resource to suit the needs of youth in communities across the province—from frontline service provision to developing specific community programming and organizing broader provincial planning.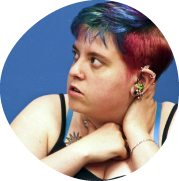 The resource can be used to identify key opportunities to introduce new programs, services or supports for youth in your community. It could also be used to generate ideas about how to enhance existing services by integrating positive developmental opportunities into current programs and practices.
It also provides an important platform for ongoing dialogue
It is our intent that this resource will also serve as a valuable tool to prompt discussion and action at the government, community, organizational and family levels.
Government: partnering across ministries/departments, various levels of government and youth-serving organizations to align and focus services, policies and programs toward positive development.
Communities: partnering with community organizations to develop local networks that align efforts and create an awareness of the services offered by the community.
Example:
Ontario Best Start Networks
Ontario's 47 local Best Start Networks play a key role in the development and evolution of an integrated local system of early years services. The networks have been established and are recognized as the planning body for the province's Best Start strategy. They are well positioned to foster community collaboration through their broad representation and in their development of a common understanding of the vision and goals that need to be achieved.
Service Providers: reforming programs in partnership with youth to engage them in the design of programs and implementation strategies.
Example:
Partnering with youth to create space for youth leadership
Providing this platform allows for youth-led social innovation, and engages young people in collective leadership and decision making. Not only does this approach provide an opportunity to develop strategies for service delivery design in collaboration with youth, but it also provides an opportunity to develop transferable skills and boost the self-efficacy and self-esteem of participating youth.
Example:
Including youth in decision making
Including youth in decision making positions within your organization is an excellent way to incorporate youth perspectives into your work. For example, the Ontario Federation of Indian Friendship Centres has two dedicated seats on their Board of Directors for youth aged 18–24. Another way to include youth is to support and validate youth-led organizations.
Families: rethinking and enhancing daily routines to support their youth's development.
Example:
Modelling a confident understanding of your own skills and capabilities allows youth to learn behaviours that will increase their self-confidence to complete challenging tasks
Youth learn to be confident in their own abilities by internalizing the confidence displayed by role models in their lives. Providing youth with leadership opportunities (for example, planning family dinners or activities), and talking through the process or problem with youth, allows them to realize both their capabilities and limitations, and to build confidence as they complete challenging tasks.
Adapt this information to local needs
While this resource explores many "typical" aspects of youth development, it offers this information with acknowledgement that no two individuals are alike, and that context also plays an important role in the development of every early adolescent, adolescent and young adult.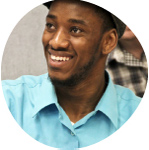 For example, individual differences associated with ability, culture or identity will result in different pathways, as youth face unique opportunities and challenges. Likewise, environmental differences also have an impact on development, affecting the supports, opportunities and experiences that youth have access to. Also consider the spirit or sense of self in adapting your approach to supporting individual youth.
In the end, you know the youth you serve best. While using this document, consider the social, cultural, economic and geographical factors specific to youth in your community and how best you can support their development.

INSIGHT: IN THEIR OWN VOICES
"As a first generation Canadian, my parents don't necessarily sit my siblings and I down to talk about serious issues such as using protection and substance abuse."
"I used to play house league soccer and basketball at school—I have Down Syndrome and the coaches didn't feel comfortable with me."
"My parents never had money to put me in extra-curriculars so I never stuck to anything because I never took up anything."
Our knowledge continues to evolve
This resource has brought together the best research and evidence on youth development available in 2011. It is clear, however, that the developmental research field is growing by the minute and that there are still gaps in this research. Similarly, the youth input that was gathered and reflected in this report is based on a sample of today's young people—it is expected that youth across Ontario may have different experiences and ideas about the supports and opportunities that they will need in the future.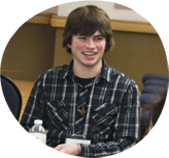 This resource is intended as a living document
This resource was created with the intent that it become a "living document" that is adapted and specialized to suit the needs of governments, communities, providers and families over time. It is important that we collectively remain current with new evidence, approaches and knowledge as they become available, taking an adaptive approach to harnessing and reflecting these advancements in our work with youth. Involving youth directly in ongoing conversations about their development will also help to ensure that this remains a living document that is relevant and personalised to meet the changing needs of all youth.
Supporting youth requires that we work collaboratively
There are many actors involved in supporting youth throughout Ontario—including governments, communities, frontline providers, and parents. These individuals and organizations have exceptional knowledge, expertise, insight and experience in supporting the development of youth.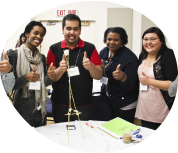 Given the complexity of young people's lives, and the youth services sector, it is clear that no one organization or group can single-handedly address and support all aspects of youth development. However, in partnership, we can effectively support the success of young people in Ontario and have a significant impact.
Ultimately, this resource is intended as a tool that fosters the development of a common language and understanding of youth development, placing young people at the centre of an integrated system of supports that maximizes their positive development.