Coordinated and Youth-Friendly Communities
Stepping Up: Youth-Friendly Communities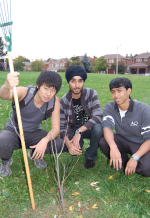 Case Study
Formed in 2003, Play Works is a group of not-for-profit organizations – representing the areas of sport, physical activity, civic engagement, arts and culture, rural youth and recreation – who advocate for the importance and potential of play in the lives of youth. Play Works seeks to support the wellbeing of Ontario's young people by creating environments that support growth and development through play.
Since 2005, Play Works has recognized 40 Ontario communities as being Youth-Friendly. These communities have demonstrated best practices in helping youth to feel included, connected and celebrated:
The City of Sault Ste. Marie: Community supports for positive youth development
The Algoma District School Board and the Huron-Superior Catholic District School Board collaborated to develop a "Voluntary Self-Identification Policy for Aboriginal Students" in cooperation with representatives from the North Shore Tribal Council, the Indian Friendship Centre and Métis Nation of Ontario. This policy allows the school boards to gather data and direct Aboriginal education programs toward healthy development, as well as provide those who choose to self-identify with effective, supportive programming.
The Township of Rideau Lakes: Celebrating and recognizing youth
A local newspaper, The Review Mirror, recognizes youth by offering all youth-specific advertising and features free of charge. The newspaper regularly features various youth items, including weekly written contributions by local students and a "Lion of the Week" spotlight that focuses on one high school student's achievements in any area of school life. The "Spartan Scene," a column about student life, is written by a student who is chosen each year by his or her peers. A section of the newspaper is also dedicated to showcasing the graduating class of local high schools and their accomplishments and awards.
The Town of Hanover: Helping youth feel comfortable in their own community
The Youth-Friendly Business/Agency Program recognizes businesses that can be considered youth-friendly and encourages improvements in the way they relate to youth. One example is a local literacy agency that works with a local high school to provide a co-op placement for one high school student each year. The program's goal is to provide youth with opportunities for growth through employment, special pricing, recognition and more.
Outcomes #19, 20
Building on community assets
Ontario communities want to see young people stay healthy, achieve academic success, feel safe, be engaged, and grow into successful adults. Achieving these goals requires coordination – individuals, organizations and communities need to work together to support youth.
Coordinated and youth-friendly communities matter to young Ontarians:
Young people living in youth-friendly communities feel more supported, connected, engaged, valued and safe.
And they're important for Ontario:
Young people living in youth-friendly communities receive the coordinated supports they need to reach their potential and contribute to society.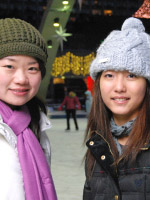 Snapshot of Coordinated and Youth-Friendly Communities in Ontario
Ontario's youth service sector is fragmented: The youth-serving sector in Ontario is made up of federal, provincial, municipal and First Nations governments, schools, health providers, community organizations and parents. In most communities, there is often no formal network that brings these sectors together and it can be challenging for families and young people to identify available supports and services.
Some communities are developing collaborative youth strategies: There are some communities across Ontario that have joined forces to create environments that support youth growth and development.
Research indicates that only 54 per cent of agencies that provide youth programs and services try to coordinate their activities with other agencies and organizations.225
Over the last eight years, Play Works Partnership's Youth-Friendly Communities Recognition Program has acknowledged the work of 40 communities that have taken steps to ensure their young people between 13 and 19 years have access to sport, recreation, drama, dance, music, the arts, volunteerism, leadership development, service leadership and/or civic engagement.226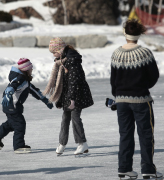 A youth-friendly community is one that is committed to supporting positive youth development through recreation and play, engagement and volunteerism, and accessible spaces. Communities that value, celebrate and recognize the accomplishments of youth support them to feel accepted and engaged. These communities encourage young people to take leadership positions within the community and involve them in decision-making.
Supporting youth through friendly, inclusive communities involves:
Making youth a priority: We know that youth programs and services that support the development of young people positively benefit communities as a whole. Prioritizing youth means thinking about the services they most need and providing ongoing support to those that support youth. This can include ensuring that youth-specific community programming or recreation time is available. By ensuring sustainability in planning for youth programming and for community or youth-driven organizations, young people can have consistent access to people and activities that benefit them.
Recognizing youth needs: Making communities youth-friendly involves thinking about the types of activities, services and support that matter most to young people – such as access to recreation, volunteer, leadership and learning opportunities. Increased academic, social, physical and emotional competence, reduced incidence of risky behaviours, reduced incidence of social exclusion, fewer crimes and mental health issues can be the benefits of community planning that is responsive to and inclusive of the needs of youth.227 Making communities more inclusive and supportive of youth involves strengthening recognition of youth perspectives among community partners.
Providing youth-friendly spaces: Youth benefit when they have access to safe spaces to grow, develop and connect with peers. Youth-friendly spaces can include places such as malls, libraries, community centres, movie theatres, skate parks, cultural centres, drop-ins or after-school programs. Providing safe spaces for youth allows them to feel welcome and also benefits communities by making spaces safer and more inclusive. Ensuring that spaces are inviting for youth involves thinking about the needs and preferences of young people and including youth in planning and decision-making processes. This can include providing accepting environments for youth who may feel isolated based on their sexual orientation, a disability or special need, their language or other factors. Studies have suggested that community "hubs" can provide important additional support for marginalized youth in disadvantaged neighbourhoods where safe spaces for youth are otherwise limited.
Outcome we want:
#19 Ontario youth have access to safe spaces that provide quality opportunities for play and recreation.
How we can tell:
Proportion of parents who feel recreation opportunities in their community meet their child's needs
Proportion of youth who feel there are good places in their community to spend their free time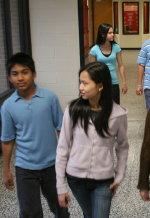 Parents, family members, mentors, teachers, employers, doctors, nurses, volunteers, coaches, social service providers and others all play important roles in positive youth development. We envision Ontario communities as places where all young people have access to a continuum of supports to foster positive development.
Improving coordination in Ontario communities involves:
Making it easier to navigate supports: There is a lot of support available for young people across Ontario. We know that sometimes it can be challenging for youth and their families to navigate through the myriad of programs and find the right path to appropriate services and supports.
Research demonstrates that times of transition in a young person's life (for example, entering and leaving high school, or moving out of the family home) are especially important to their development, and that effectively supporting youth to navigate transitions can help improve their success into adulthood. Some young people, such as youth with complex needs or youth who have lived in care, may need more support than others to transition out of children's services and into adult services. Some youth, including Aboriginal youth and youth in remote/rural communities who need to travel away from home for extended periods to access education or other services may also need additional supports to help them transition.
Given their connectedness to technology and social media, use of online resources may be a useful medium for youth to find the help they need. Several existing online directories (such as Settlement.org or 211ontario.ca) are examples of this approach to service navigation.
Enhancing collaboration across sectors: All governments (federal, provincial, municipal and First Nations) as well as communities (schools, health services, community organizations, the philanthropic sector and the private sector) have a role to play in working together to implement a collaborative, integrated system of services. A coordinated and collaborating youth-serving sector is one that provides a flexible, broad continuum of services and supports to meet the changing needs of young people through key age, developmental and educational transitions.228
Outcome we want:
#20 Ontario youth know about and easily navigate resources in their communities.
How we can tell:
Proportion of callers to 211 looking for community referrals who are young people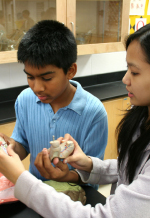 The Government of Ontario has a number of initiatives that support communities to be youth-friendly and coordinated:
Curriculum Changes (Health and Physical Education, Social Science and Humanities)
Écoles-pivot
Whole-school approach
Ontario's After-School school Program:
Ontario's After-school Program gives 18,000 students in Grades 1 to 12, who are living in priority neighbourhoods, the chance to participate in safe, supervised activities after school. The program leads to: increased physical activity, healthier eating, better grades, and less youth violence.
Youth Outreach Worker (YOW) Program
YOWs help "hard-to-reach" youth and their families connect with services in their communities. There are 97 YOWs in Ontario in nine high-needs communities, including Windsor, Hamilton, Thunder Bay, London, Durham, Ottawa, Peel, York and Toronto.
Community Use of Schools Program
To increase access to affordable youth programs in under-serviced communities, the Community Use of Schools Program provides funding to Ontario school boards so they can offer not-for-profit groups school space at reduced rates for use outside of regular school hours.