Diversity, Social Inclusion and Safety
Stepping Up: Supporting Our Youth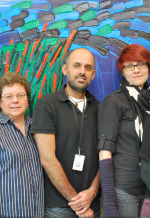 Case Study
Supporting Our Youth (SOY) is a dynamic community development organization in downtown Toronto. Its mission is to create opportunities for lesbian, gay, bisexual, transgender, transsexual and two-spirited youth and adults to build community together. SOY believes that our whole community benefits from greater investment in youth.
SOY develops activities with young people that build skills and capacities. It provides supports and increases access to adult mentoring. It is dedicated to all the young people who are seeking acceptance, appreciation and the place they deserve in the world.
Javier's Story
"I came to this country, with no word of English and no family. All I had was a head full of questions about who I was - and nowhere to go but an empty room. As an immigrant gay man, I thought no one would be able to answer my questions. One day, I found an email address for an organization called SOY that said it would be able to help me. I decided to give it a try. I never thought that my simple (and almost hopeless) email would introduce me to people whose goal ever since then has been to make my life better.
"Today, they are my friends, and maybe the closest thing I have to a family. Thanks to all the SOY programs, I now have a place to express myself. I have met a person whose sincere intention is to be my friend – he's my mentor now. I also have a place to live, thanks to SOY's housing program. And even more important, today I feel I'm ready to fight on my own. This would never have been possible if it hadn't been for SOY.
"When I think about SOY, many words come to my mind: Effort. Hope. Life. And love. But none of them seem enough to describe the amazing things that the people in SOY are doing for our community." – Javier
Outcome #13, 14, 15
Ensuring Ontario is a safe and accepting place for youth
Ontario is a vibrant mix of young people with diverse strengths, needs, abilities, perspectives and experiences. To realize the promise of this diversity, we must ensure that Ontario is a safe, inclusive and accepting place for all young people.
Diversity, Social Inclusion and Safety matter to young Ontarians:
When young Ontarians are safe and supported at home, school, work, online and in their communities, they are able to develop successfully into adulthood. When they feel like they belong, young people are more likely to engage in their communities, social activities, teams and clubs.
And they're important for Ontario:
Supporting Ontario's young people to feel safe, included and accepted contributes to overall community safety. Social inclusion and safety are central to creating a cohesive society and a strong economy that will secure our future prosperity and growth.
Snapshot of Diversity, Social Inclusion and Safety in Ontario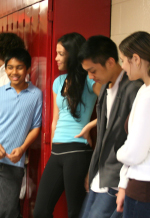 Ontario is a world leader in multiculturalism: Ontario is home to one of the most diverse populations in the world – most Ontarians can trace their roots outside of Canada.172 Ontarians represent a diverse collection of ethnicities, ages, genders, sexual orientations, religions, languages, abilities, socio-economic status, and lifestyles.
Many youth face barriers to being accepted and included: Despite our strength in diversity, some youth still experience discrimination, including homophobia, racism, stereotyping, victimization and bullying. Some youth are more vulnerable than others. For example, newcomer youth face unique challenges with social inclusion and acceptance as they adjust to a new culture and often a new language. Youth with disabilities also face challenges obtaining accommodation of their accessibility needs.
Aboriginal youth face challenges with social inclusion and safety: We have heard that many Aboriginal young people - including those living both on and off-reserve – experience tension between their Aboriginal identity and their participation in broader culture. Culture-based services and supports play an important role in helping these youth to navigate between cultures and, in turn, feel included and safe.
Youth-related crime is declining: Ontario's rates of youth-related crime and violent crime have been declining for the past four years and are well below the Canadian average.173 At the same time, rates of youth violence and crime remain a challenge for some communities and neighbourhoods. More young people are now provided opportunities for rehabilitation outside the justice system, through diversion programming.
Bullying affects many of Ontario's youth: One in three students in grades 7 to 12 report they have been bullied at school.174 Bullying outside of school is also common and can include online bullying or harassment. Ontario schools have stepped up efforts through early and ongoing intervention and supports aimed at addressing and preventing instances of bullying in Ontario. Bullying can have long-term impacts on both the person who is being bullied and also those that are bullies.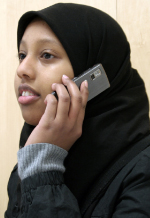 The goal of social inclusion is to give all young people an equal chance for participation in our society, no matter their ethnic origin, religion, sexual orientation, marital status, language, gender identity, economic status, age or disability status. It is important that all young people in Ontario feel included and accepted, especially by those who support their development.
Supporting social inclusion for Ontario youth includes:
Instilling respect for diversity and equity: We know that social relationships and comparisons are important for young people as they develop.175 Young people place importance on how their peers value and respect their differences. An experience with discrimination, harassment or stigma based on a young person's race, gender, sexual orientation and religious belief can cause them to feel rejected and disconnected from their communities. Systematic oppression and racism can impact a young person's self-identity and life choices. We can promote diversity and equity by providing opportunities for Ontario's young people to develop an appreciation of and respect for the differences of others.
Providing culturally-appropriate supports: Research indicates that creating an environment that is safe and accepting and that allows youth to recognize their cultural strengths and differences supports positive outcomes.176 Ontario's programs, services, communities and institutions have an opportunity to support a sense of belonging by developing specific social inclusion and diversity policies for youth who are most at-risk. For example, youth who are new to Ontario may need support with identity development and language skills to ease their transition into society. Programs and services for Aboriginal youth that are culturally based are important to help youth build strong self-identities. Having decision makers and front-line workers who reflect diverse populations can provide better opportunities to design and deliver programs that are relevant to young people.
Removing accessibility barriers: Youth with disabilities, or special needs or mental health barriers have the same needs for participation as their peers. We know that some youth with disabilities face stigma and other barriers to education, work, services and opportunities that support positive development. While their disability may not impact their development, research indicates that the way in which peers and adults interact with youth who have a disability may affect the number and quality of their social experiences.177
The Accessibility for Ontarians with Disabilities Act focuses on removing barriers to opportunities for all Ontarians, including youth with disabilities. Five Accessibility Standards have been regulated under the Act to require organizations in Ontario to increase accessibility in key areas of daily living. Standards will result in more accessible customer service practices, information and communications, employment, transportation and public spaces.178
Outcome we want:
#13 Ontario youth experience social inclusion and value diversity.
How we can tell:
Proportion of youth who feel a sense of belonging in their community
Proportion of students who have a positive attitude toward diversity at school
Wherever young people spend their time – including home, school, workplaces, teams, clubs, and online – they need to be safe. Having access to safe places to socialize impacts youth confidence, health and positive development.179 A young person who feels excluded may begin to disconnect from society, which in turn can lead to higher-risk behaviour such as violence, alcohol and drug use. Some at-risk young people in Ontario may not have sufficient access to safe and nurturing environments.
Helping Ontario's youth feel safe in their environments involves the following:
Promoting safety at home: Being safe at home involves having a home environment that is physically healthy and clean. Ontario youth who are in need of safe housing may experience exposure to hazardous materials, lack access to safe water and food, or be homeless. Being safe at home also involves being free from fear of abuse or violence. Exposure to domestic violence at an early age can have long-term effects on youth as they grow.
In 2006, 31 per cent of lone parent households and 18.7 per cent of off-reserve Aboriginal households were in need of housing, compared to 14.5 per cent of Ontario households overall.180 In the same year, 41 per cent of First Nation people living on-reserve in Ontario lived in a home requiring major repairs, compared to six per cent of Ontario households overall.181
Studies suggest that children and youth exposed to domestic violence are more prone to exhibiting maladaptive behaviours, doing poorly in school, and extending violence into their adult relationships.182
Promoting safety at school: Feeling unsafe at school can involve exposure to violence – including gun violence, physical fights, abuse or bullying. Ensuring Ontario's schools are safe is important to so students can learn and be healthy. We know that feeling unsafe, such as when being bullied, can impact academic achievement and lead to emotional challenges including risk of self-harm. Research suggests the most effective way to address bullying is through a whole school approach, where all members of the school community work together to create a safe, accepting and respectful learning environment.183
Research shows that those who were bullies in childhood and adolescence are more likely to engage in aggressive behaviours later in life.184 Children who bully others are 37 per cent more likely to grow up and commit crimes as adults.185
Promoting safety online: Evidence indicates that young people are facing an increased risk of victimization through online activities.186 As technology changes, young people can no longer rely on their home to be a safe place where bullies cannot reach them. In addition, young people often share their personal information online through social networks, making them more vulnerable online.
A 2007 Kids Help Phone survey found that over 70 per cent of respondents had experienced cyber bullying. Over half of the survey respondents said a safe place to report cyber bullying behaviour would encourage them to come forward and talk.187
Promoting safety in communities: Having access to safe places to socialize impacts youth confidence, health and positive development.188 Research shows that young people who witness crimes are more likely to commit crimes themselves, and less likely to achieve educational and employment success.189 More Ontario youth can achieve positive outcomes when schools, communities and governments work together to ensure young people have safe places to go.
Outcome we want:
#14 Ontario youth feel safe at home, at school, online and in their communities.
How we can tell:
Proportion of youth who have a happy home life
Proportion of students who have been bullied online
Proportion of Ontarians who feel safe in their community
Some of Ontario's young people – particularly Aboriginal, minority and racialized youth – face challenges and barriers that may increase their risk of coming into conflict with the law.
Supporting young people to avoid involvement with the justice system, make positive contributions to their communities, and get back on track if they face setbacks involves:
Intervening early to support youth at risk: Early intervention and crime prevention involves identifying and addressing young people's risk factors for participating in crime, as well as protective factors. Local communities can focus on minimizing risk factors, while building protective factors for a safer, stronger place for youth to thrive.190
Youth outreach programs delivered by youth workers who share a lived experience with young people are more effective in keeping youth on track.191 Sharing the same community allows these youth workers to easily identify and understand at-risk youth and provide them with relevant advice, information and help when they need it.
Using effective approaches to prevent crime: We know that place-based approaches are effective in addressing the causes of youth violence, especially in neighbourhoods of concentrated disadvantage.192 Youth in disadvantaged communities may experience multiple barriers to success (such as poverty and racism) and benefit from programs targeted to where they live, including those that provide safe spaces for youth to go. Programs are more effective when they are delivered during important transition times in a young person's day (such as after school and in the evening). Research also shows that a multi-disciplinary collaborative approach that includes schools, public health bodies, police and community organizations works best in preventing youth crime in the community.193
The Ministry of Community Safety and Correctional Services' Crime Prevention In Ontario: Framework for Action has identified factors such as prior behavioural problems, poor educational achievement, experience with abuse, poor peer influences, neighbourhood crime, poor housing and violent cultural norms as risk factors to participation in crime. Protective factors against participation in crime include having a positive school experience, a sense of self-efficacy, adequate parental engagement and supervision, positive peer influences, cohesive communities, and low social tolerance of violence.194
Improving relationships between communities and police: We know that many youth and families, especially those living in disadvantaged neighbourhoods, do not feel they have positive relationships with police and law enforcement. Improving the important relationships between communities and police has been cited as a key step in reducing youth violence and addressing racism and discrimination in several key reports, including the 2008 Review of the Roots of Youth Violence. 195 Research shows that increasing efforts in community policing involves police officers attending and participating in community and school events, meeting with community members, parents and youth to develop new approaches and solve problems in a collaborative way, and conducting positive-oriented outreach to racialized youth. 196
Supporting youth to get back on track: When young people come into conflict with the law, they need to be held accountable for their actions. They also need to be provided effective programs and reintegration support so they can get back on track with their lives and reduce their chances of re-offending. A key component of reintegration is to encourage young people to make positive life choices.197
Over the last decade, Ontario's overall crime severity index has decreased.198 Key drivers of this include the Youth Criminal Justice Act's focus on crime prevention and addressing the underlying causes of a youth's behaviour, as well as the use of evidence-informed programs and services to reduce re-offending and address the needs and risks of special populations.199
Outcome we want:
#15 Ontario youth respect, and are respected by, the law and the justice system.
How we can tell:
Proportion of youth who participate in "antisocial behaviour"
Proportion of youth who police reported as committing a non-traffic related crime
Proportion of youth who believe officers in their local police force do a good job at treating people fairly
The Government of Ontario has a number of initiatives that support diversity, social inclusion and safety of youth:
Aboriginal Alternatives to Custody Programs
Community Support Teams
Intensive Support & Supervision Programs
Ontario Provincial Police Knowledge, Issues, Decisions, and Supports (KIDS) Program
Youth Justice reintegration services and diversion programs
Safe, Inclusive and Accepting Schools Programs and Funding
Walking the Path, Niigan Mosewak and Pikangikum Medicine Wheel Youth Initiative
Safe, Inclusive and Accepting Schools
Ontario promotes diversity, social inclusion and safety in schools by building on the following strategies:
Equity and Inclusive Education Strategy and Guidelines on Policy Development and Implementation sets a vision for an education system where all students, parents and members of the school community are safe, welcomed and respected, and every student is supported and inspired to succeed in a culture of high expectations for learning.
The Safe Schools Strategy requires all schools to have bullying prevention and intervention policies and plans in place.
The Accepting Schools Act (Bill 13) requires all school boards to prevent and address inappropriate and disrespectful behavior, including bullying, discrimination and harassment, among students in Ontario schools.
Ge-Da-Gi-Binez Youth Centre
Ge-Da-Gi-Binez Youth Centre, meaning "spotted eagle" in the Ojibway language, is located in Fort Frances and is Canada's first custody/detention facility built for Aboriginal youth in conflict with the law. Programming includes traditional teachings, Aboriginal history, ceremonies, as well as education, anger management and life skills.