Employment and Entrepreneurship
Stepping Up: Jobs for Youth
Case Study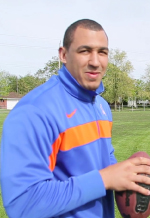 Rising football star and former Jobs for Youth participant from Windsor, Ontario
In 2008, Tyrone Crawford was supported by the Ontario government's Jobs for Youth Program, which provided 4,300 Ontario youth with summer jobs in summer 2012. Started in 2006, Jobs for Youth provides young people with job readiness training and support, paid employment placements for July and August, and post-employment support.
Tyrone Crawford's Story...
After graduating from high school in Windsor, Tyrone went on to become a defensive lineman while studying at Boise State University in Idaho. In 2012, Tyrone was drafted to the NFL as a third-round pick by the Dallas Cowboys - and it's his work ethic that is garnering his coaches' and fans' attention.
"When I went to work at The Border City Boxing Club as part of the Jobs for Youth Program, I found out that boxers work REALLY hard. I also realized that kids in my neighbourhood were looking up to me as a role model. Working hard and giving back to my community are just some things I take pride in, and have carried on to my career in football.
"I'm from Windsor, Ontario. Like so many kids around my neighbourhood, my brother and I had to provide for ourselves the little things we wanted. That's why we joined the Jobs for Youth Program. I got a job at The Border City Boxing Club. I cleaned and vacuumed a lot. I would put the bag on sometimes and let the boxers take body shots at me. Seeing what they could do was an eye-opener and it made me work a lot harder when it came to football.
"The Jobs for Youth Program gave me an opportunity to develop my organizational skills, work in a team, learn how to be on time - and all the other life skills that are necessary to become successful in life." – Tyrone Crawford
Outcomes #10, 11, 12
Youth employment matters
Ontario's young workforce is a key factor for success in today's global economy. We must work with employers and support our young workers to be safe, resilient, adaptable and highly qualified so they are prepared for employment across many industries, including retail, information technology, skilled trades and medicine.
Youth Employment & Entrepreneurship matters to young Ontarians:
Studies show that having a job contributes to a young person's sense of identity, connectedness and wellbeing. Employment is also an opportunity to connect with others and develop the skills needed to contribute to society.148
And it's important for Ontario:
Young workers and entrepreneurs contribute to our economy and keep Ontario prosperous. They often lead the way in innovation and creativity when they start new businesses, contribute new ideas and share new perspectives. Ontario's economy benefits from the contributions of talented youth.
Snapshot of Youth Employment and Entrepreneurship in Ontario
The workforce is changing: The demographic reality in Ontario is that our incredible pool of young labour talent - our province's competitive edge and the envy of many developed nations - is shrinking as an overall percentage of Ontario's population. At the same time, Ontario's baby boomers are aging. As our older workers retire, more demand will be placed on youth to bring their skills and talents to the economy.
The Ontario job market is changing too: Getting a job today as a young person involves tackling some unprecedented changes in job markets, infrastructure and technological advances. A secondary school diploma is a baseline necessity for youth in our society. More jobs today require some form of postsecondary education than ever before.
Young men are more likely than women to be employed in the manufacturing and construction sectors. An overall decline in job opportunities in Ontario's manufacturing sector has had a negative impact on young male employment rates over the last decade.
Youth are often the hardest hit in tough economic times: In 2012, Ontario's youth unemployment rate was 16.9 per cent, well above the national average of 14.3 per cent. The unemployment rate for young men was 18.4 per cent. Also, 9.5 per cent of Ontario's youth are not employed, nor are they in training (NEET) or pursuing an education.149Some young people are more at risk of unemployment than others – such as racialized youth, youth with disabilities or young people with a criminal record. These youth often face additional barriers to finding jobs than their peers.
Many are embracing youth entrepreneurship: A European study of attitudes about self-employment found that young people aged 15 to 24 thought they were more likely to start a business in the near future than older adults.150 In 2000, nine per cent of small and medium-sized enterprises in Canada were owned by young entrepreneurs.151 Seven per cent of youth-owned enterprises are knowledge-based, compared with four per cent of businesses owned by older people.152
Youth gain valuable life skills through their job experiences. Research shows employment is a primary platform for young people to improve their self-efficacy, build social skills and networks, gain self-confidence and develop self-regulation.153 The relationships youth form at work with adults outside their family and school networks help influence their views and future role in society.
Components of supporting employment experiences include:
Helping youth transition to the labour market: When young people work, they learn the skills they need to grow up into effective adult workers. We know young people with prior work experience tend to have a smoother transition into long-term stable employment. Evidence also suggests that the quality of the employment and the amount of time youth are out of work are both important factors in determining success in finding sustained employment. Studies have also shown that taking a positive youth development approach supports success in supporting youth employment.154
Gaining hands-on experience during school through cooperative education or part-time jobs can provide youth with the opportunity to develop the employability and technical skills they need to work in the new economy. A number of additional supports can also help to prepare youth for work. These include career guidance in schools, outreach programs, career mentorship and job-search supports. In addition, employers can support youth employment by recognizing the contributions that young workers can offer and integrating youth into the workforce through first jobs.
In 2006, youth with disabilities aged 15 to 19 had an unemployment rate of 21.9 per cent compared to 15.9 per cent for those without disabilities. Similarly, unemployment among those with disabilities aged 20 to 24 was 15.1 per cent compared to 9.9 per cent for those without.155
Aboriginal youth also face poorer labour market outcomes when compared to the non-Aboriginal population in Ontario. Unemployment rates for Aboriginal youth are also significantly higher (21 per cent) than those for the non-Aboriginal population (14 per cent).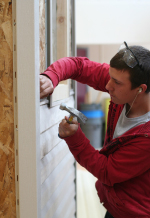 Broadening job access for at-risk youth: For some youth, the transition to the labour market brings with it significant challenges. In fact, 46 per cent of Employment Ontario clients are youth.156 Newcomers, visible minorities, Aboriginal youth and young males tend to have higher rates of unemployment than the general population.157 Studies have found that racialized youth have significant gaps related to income and rates of unemployment.158, 159 High-school dropouts also have a difficult time finding work. Their unemployment rate is double that of other youth between 20 and 24 years.160 Early labour market attachment is important for youth with disabilities who are joining the labour force for the first time, as they face additional barriers to employment and to accessing the same personal and professional growth opportunities as their peers. Youth employment programs that seek to reach to the most marginalized youth should consider the barriers to employment that these young people may face (for example, requirements for criminal records checks).
Outcome we want:
#10 Ontario youth have opportunities for meaningful employment experiences.
How we can tell:
Proportion of students who are enrolled in co-op placements
Proportion of youth who are in the labour force
Proportion of youth who are not in education, employment or training
Proportion of youth who are satisfied with their jobs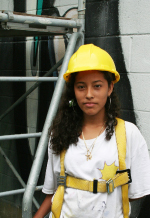 Few young people today move from education directly into stable and long-term employment. And once they do start working, they will likely have a number of jobs in their lifetime and multiple careers.161 Many young people begin working while still in school. They may shift back and forth between work and study for a period of time. Many will engage in further education or training even after moving into full-time employment, while others may hold a series of jobs before finding a good vocational fit.
Components of supporting the modern workforce include:
Preparing youth to have skills that match Ontario's labour market needs: Emerging technologies impacting the labour market and the fast pace of change mean many of the jobs youth will have in the future do not exist today. Young workers need to be able to adapt to these changing needs by developing flexible, employable skills. The development of these skills can involve making strong connections between school and employment to help young workers focus on building the skills they need for the workplace. Developing these skills also involves employers providing opportunities for young workers to build skills and develop their professional capacities. Recent reports have highlighted the important role of employers in this field and suggested that more can be done to invest in training for young workers. 162
Fostering entrepreneurial skills: Young people can contribute to Ontario's economy and to social challenges by applying their creativity, perseverance, self-confidence and energy as entrepreneurs. Research suggests that entrepreneurship presents an important and growing opportunity for the economic security of youth.163 Strengthening young Ontarians' awareness about the benefits of entrepreneurship has been highlighted as an important element to creating a globally competitive and innovation-based economy.164 The education and private sectors can play a strong role in developing a culture of entrepreneurship in Ontario.165 Internships, experiential learning and co-op programs with the private sector can provide young people with crucial hands-on experience in being their own boss at an early age. In addition, supports for young entrepreneurs can help ensure that youth-led businesses and organizations are successful in the long-term.
Over 100,000 businesses are started in Ontario each year, with youth entering the marketplace at three times the rate of entrepreneurs over 45. Almost a third of Canada's youth-owned enterprises are located in Ontario.166
Outcome we want:
#11 Ontario youth have the skills and resources needed to develop a successful career or business.
How we can tell:
Proportion of youth who are self-employed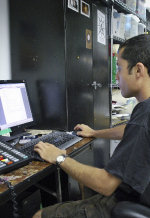 Youth thrive when they are safe and supported at work. In order for young Ontarians to develop successful careers, they need to be provided with opportunities in the workplace that are safe and allow them to learn. Workplace safety is especially important for youth.
Creating safe, supportive work environments for young people involves:
Paying extra attention to the safety of young workers: Research shows that youth may face more risks at work than older adults. Young male workers are more likely to be injured on the job. Studies have found this to be associated with the fact that they are more likely to be in high risk occupations and/or jobs involving a relatively high degree of physical effort.167 Research shows that being new to a job increases the risk of injury.168 Youth often have short-term employment or multiple part-time jobs, so they're often new on the job and have increased risk. In addition, we know that the power structure within workplaces may dismiss young workers' concerns or lead teens to remain silent about their working conditions.169
Workers who have been on the job for less than a month have a much higher rate of injury than more experienced workers. 170
Young workers out of school with no diploma are three times more likely to be injured than those who have some postsecondary education, regardless of age, type of shift or hours of work.171
Informing young people about their rights and responsibilities at work: A safe and supportive work environment is one where young people know about their rights and responsibilities and are treated in a respectful, inclusive way. Young workers may need additional space and encouragement to raise concerns they have about conditions in the workplace. Providing thorough and effective on-the-job training, instruction and supervision protects the health and safety of young workers. By providing a safe and supported work environment, employers allow youth to learn their rights and responsibilities as employees. Supportive environments also involve young workers being provided with opportunities to learn about how to resolve conflicts and negotiate – skills that will make them more career-ready in the future.
Outcome we want:
#12 Ontario youth are safe and supported at work.
How we can tell:
Proportion of Workplace Safety and Insurance Board (WSIB) claims that are for youth employees
The Government of Ontario has a number of initiatives that support youth employment and entrepreneurship:
Employment and Training Services Integration
Youth in Policing Initiative
Ontario Youth Jobs Strategy
The new Ontario Youth Jobs Strategy will invest $295 million over two years to create job opportunities for about 30,000 young people, while promoting entrepreneurship and innovation.
Focus on Youth Program
Focus on Youth provides summer employment and recreational activities for young people growing up in disadvantaged neighbourhoods. Over 100,000 youth in Ottawa, Toronto, Hamilton and Windsor have participated in recreation programs; and 5,000 youth have been employed through the program.
Live Safe! Work Smart!
Live Safe! Work Smart! is a free, teacher-friendly, classroom-ready resource available to Ontario teachers to provide young people with safety education. Today, health and safety education is embedded in over 80 secondary school courses and throughout the elementary school curriculum.