How You Can "Step Up"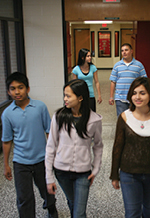 Across Ontario, many dedicated individuals, organizations, communities and programs contribute positively to the lives of youth. It can be easy for these collective efforts to become disconnected from one another. Ontario wants to bolster these collective efforts, provide a common set of outcomes to better align our work, and be better informed through research and what youth themselves say is important for their success.
How to Use Stepping Up
Stepping Up can be used by anyone—parents, teachers, service providers, policy-makers and youth—at any level to support the development and well-being of youth. It is a common lens for decision making, program planning and partnerships. Stepping Up can help align goals and identify gaps to support a whole-of-youth approach to well-being.
No one organization can do it alone. Stepping Up provides a framework to support a collective impact approach and ensure all youth have access to a range of programs and services in their community.
Stepping Up also identifies sub-populations of youth that may need greater support. Knowing these target populations can help you consider whether your communities' programs, services and policies are accessible to the youth that need them most.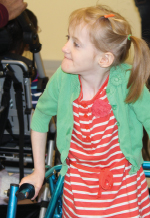 The following programs can help you work towards the 20 outcomes in Stepping Up:
Youth Collective Impact Program (Youth CI): This program helps organizations in local communities across Ontario learn about collective impact. It also enables them to develop, launch and carry out collaborations that focus on major challenges and directly improve outcomes for youth in their community.
Youth Research and Evaluation eXchange (YouthREX): This program makes research evidence and evaluation accessible and relevant to Ontario's youth through knowledge mobilization, capacity building and evaluation leadership.
Youth Opportunities Fund (YOF): This provincewide annual program provides grants and capacity-building supports to community-based organizations and grassroots groups serving young people who face multiple barriers to economic and social well-being. It uses outcomes from Stepping Up as granting themes.
How You Can Get Involved
Case Study
IMPACT! Teens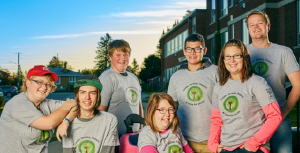 Members of IMPACT! Teens are prepared to make a difference in their school and community.
IMPACT! Teens is a youth group that advocates for improved youth well-being in the town of Hanover. It gives youth a voice to the community's decision makers on the policies and programs that impact young people. IMPACT! Teens has developed a 21-point strategy that is aligned with the outcomes of Stepping Up and will support improvements to youth well-being in Hanover.
In 2015–16, the group will tackle the priority items identified in their review of Hanover's current services for youth. IMPACT! Teens is also working to form a junior advisory group for Hanover's town council and is organizing a provincewide summit for youth, to be held in 2016. The Stepping Up framework is reflected in IMPACT! Teens' decision making to ensure that all areas of youth well-being are considered.
"IMPACT! Teens is important because it gives youth an actual voice in their communities to create positive change." —Ashton Lawrence, member of IMPACT! Teens